Aniruddh Srivastava
Head of Demand and Supply Planning
Mahindra and Mahindra Ltd
Sreenivas Rao Nandigam
Global Head of Supply Chain
Sun Pharmaceutical Industries Limited
Pavan Mundada
Global Planning Hub Leader
General Mills India Pvt ltd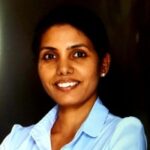 Deeptha Gopal
National Head - Supply Planning
Hindustan Coca-Cola Beverages Private Limited
Sandip Satapathy
Head-Supply Chain Management/ Profit Centre Operations
Tata Steel Ltd
Viswanathan Rajamanickam
Head - Business Planning - IMEA Region
Henkel Adhesives Technologies India Pvt Ltd
Anirudha Karnataki
Vice President Supply Chain
CEAT Tyres Limited
Milind Kanetkar
Director, Supply Chain Planning Practice
Chainalytics
Keyur Pandya
General Manager - Supply Chain
Thermofisher Scientific
Dr. Ravi Prakash Mathur
Vice President Supply Chain Management
Dr. Reddy's Laboratories
Vijay Subramania
Vice President Professional Services
Kinaxis
Gaurav Bhatia
General Manager Supply Chain
Reliance Retail Ltd
Amer Hussain
Senior Vice President Integrated Supply Chain Leader
Jubilant Foodworks Limited
Sunit Mukherji
Head Lubricant Supply Chain - India Hub
Shell Plc
Shrey Sharan
Head - Integrated Business Planning & Demand
Mondelēz International
Nimish Jain
National Head: Demand and Supply Planning
Colgate-Palmolive India
Bijay Rana
Associate Director - Planning & Supply Chain Transformation
NIVEA India Private Limited
Gyandev Boxi
General Manager - Analytics & Pre Sales Management consulting
SS Supply Chain Solutions ( 3SC)
Lawrence Dsouza
Global Procurement Shared Services Leader
International Flavors & Fragrances, Inc.
Arpit Raj
Demand Planning Lead
Godrej Consumer Products Ltd.
Anindita Ray
DGM Demand Planning & IBM
Hershey India Pvt Ltd
Rajasekhara Reddy
Vice President - Global Demand Planning and Logistics
Glenmark Pharmaceuticals
Rohit Mantri
Head, Impact – Unified S&OP & Connected Planning
Tata Motors ltd
Ankur Sharma
Head -Planning & logistics
Roquette
Swadhin Mishra
Demand Planning Head
Allied Blenders & Distillers Pvt. Ltd
Anil Damle
Senior President - Corporate Projects & Supply Chain
Bharat Serums & Vaccines Ltd.
Deepak Vazirani
Director Supply Chain Skechers South Asia Pvt Ltd
Sketchers
Shayam Tiwari
Head India Procurement
Bbraun Medical
Nizamuddin Sayyad
Head Supply Chain, Power Systems Business Unit
Cummins India Ltd
Natasha Chopra
Head - Planning and Order Fulfilment
Kohler Co.
Sudipto Basu
Head Supply Chain Management and Procurement.
Virbac Animal Health India Pvt. Ltd.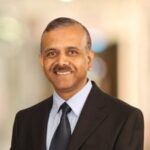 Dr Rakesh Sinha
Founder & CEO
Reflexive Supply Chain Solutions
Manotosh Bhattacharya
Sales & Operations planning
Philips
Lt Colonel Vijay Nair
Vice President, Head Integrated Electronic SCM
Reliance Retail Ltd
Anjan Sen
VP Logistics
UltraTech Cement Ltd.
Mohneesh Saxena
Chief Product Officer
SS Supply Chain Solutions ( 3SC)
Nishant Vyas
Senior Director, ASEAN and India
Kinaxis
Dr. Rakesh Singh
Chairman
ISCM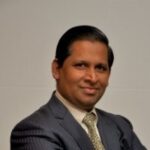 VS Girish
Director
Anjan Sen
Shanmukh Singh
Consultant
ISCM